I'm a 25 year old scrawny filipino/mexican nerd with an affinity towards cute toys and gory movies. I play too many video games, draw too many pictures, work too hard and drink too much alcohol. There's beauty in excess. Currently residing in Chicago.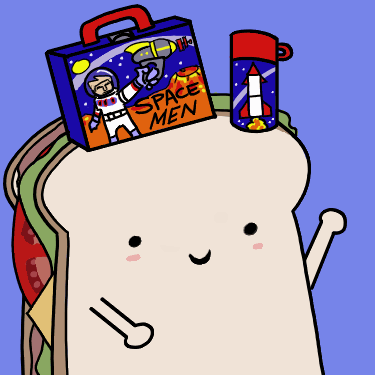 ABOUT ME
INTERROGATION IS MY FAVORITE CHILDHOOD PASTIME
VIDEO POSTS OF AWESOME CALIBER
So I started playing this iOS game called Bloodmasque, it's made by Square Enix and it was free so I figured it might be good.
I was happily surprised. Apparently you can upload pictures of your face for your in-game character. This is my angry face.
My casual face.
And my happy face.
Butthunter: Vampire Slayer. Hunting butts for eternity.
Self-styled? Yeah, sort of.
The hard way suits me.
I'MMA CHARGIN MAH LAZER
That's what she said. I'm upset about this apparently.
This screen cap was an accident but damn, my light penis is impressive.
Victory pleases me.
My first team doesn't seem as thrilled as I do.
OuO
>:[
Naw, I'm new to town.
Oh, friendlier you say?
I appear to be a tad.. distracted.
Leave em wanting more, that's what my pops always taught me.
Going for a stroll.
Oh?
Seems like a face that would be hard to forget.
Kuzco didn't even realize the zombie was there. It was a great moment. :'D
He was a pretty chill zombie if you ask me.
Kuzco had a hotel party that got shut down by the police
Actually my party lasted throughout the weekend. :D
(via ichbineingummibar-deactivated20)

Apparently this post is hardcore making the rounds again. 
I passed this mural near my school today, while glancing at it something seemed off. Everyone seemed to be happy but..
..this guy
"Fuck yo mural, I ain't want no part of that shit."
YEAH! We've totally broken up.
I hate her. She's such a jerk.
I mean, I don't know why I dated her in the first place.
Thank god we aren't dating anymore.
When I go to conventions I like to get pictures of me being beaten. 
Yeah, I've been really busy with life and kind of fallen off tumblr. I've kept posting on instagram because it's easy for me to do. I'm veence on there as well if you wanna follow me.
I doubt that one but thank you. :D
Man, I've been gone from this for a while now.. 
Vince on my broom. Such a wannabe quidditch player.
Ball so hard muh-fuckas wanna fine me.
STOP PHOTO-BOMBING MY PHOTOS KUZCO AND WAIT YOUR TURN.
Oh hey, look. It's me and my butt.
Kuzco and Wandisimo are tight.
Confessions from a Shy Guy

THIS SHY GUY KILLED HIMSELF A WEEK AFTER MAKING THIS, REBLOB IF YOU HAVE A  HEART.

(music credit: http://www.youtube.com/user/TheIshter)

All characters copyright their specific companies and such.
I miss making videos for tumblr.
Taken by mizukilove
Kuzko and Loki

(not my photo this time, but veence's page is temporarily down so I'm just sharin' while he's out)
I'm a damn emperor, he's just a prince. I bow to no one.